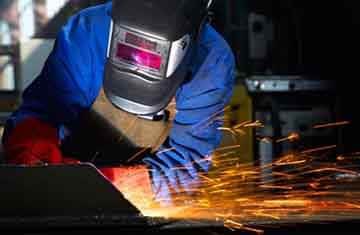 SteelTech are proud to offer a complete fabrication service nationwide to all of our clients both commercial and domestic for both one off projects and contractual works.
With over 20+ years in the industry we have developed unmatched skills and knowledge in steel fabrication.
Due to our extensive knowledge in the sector and years of experience we are proud to be able a whole range of steel fabrication services to our clients.
Over the years we have acquired a wealth of knowledge and a skillset second to none.
We are able to undertake projects of all sizes and offer a professional contract management service.
Railings, balustrades, balconies, gates, RSJ's are just a few of the products we can supply and install to both domestic and commercial clients.
SteelTech are one of the most complete fabrication companies in the whole country.
Why Choose Steeltech For Fabrication?
1

Steeltech have a combined knowledge of over 20 years in the steel and fabrication industry and collectively have installed hundreds of systems nationwide for both domestic and commercial clients.

2

We truly care about your project and will advise you through each process, our 100% positive feedback speaks for itself.

3

We are insured, qualified, skilled and reliable. We always turn up.
Benefits

Of Using Our Fabrication Service
We are able to offer a complete supply and installation service and can even design and fabricate bespoke items to our clients specifications.
We offer a scalable project management service for our clients, taking care of the project from start to finish. Effectively saving you money by cutting out the middle man.
Where do we offer our fabrication services?
We offer all of our fabrication services nationwide to all commercial clients in places such as (but not limited to)
Birmingham, Leeds, Sheffield, Bradford ,Manchester, Liverpool, Leicester, Wakefield, Essex, Coventry, Nottingham, Newcastle, Sunderland, Plymouth, Wolverhampton, Derby, Southampton, Portsmouth, York, Peterborough, Chelmsford, Norwich, Cambridge.
MORE SERVICES
Check out our other services